Manor Road │ Stoke Newington │ London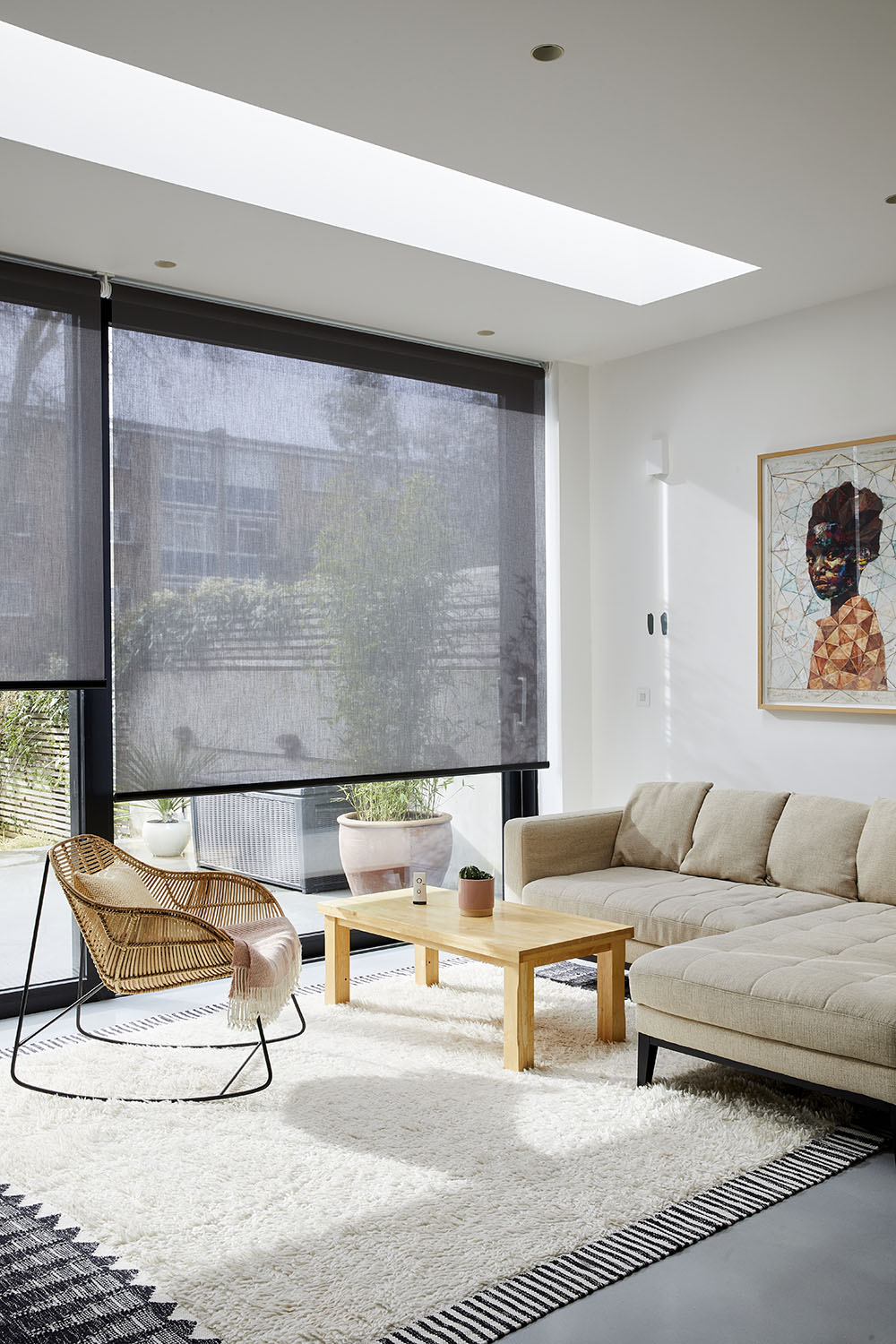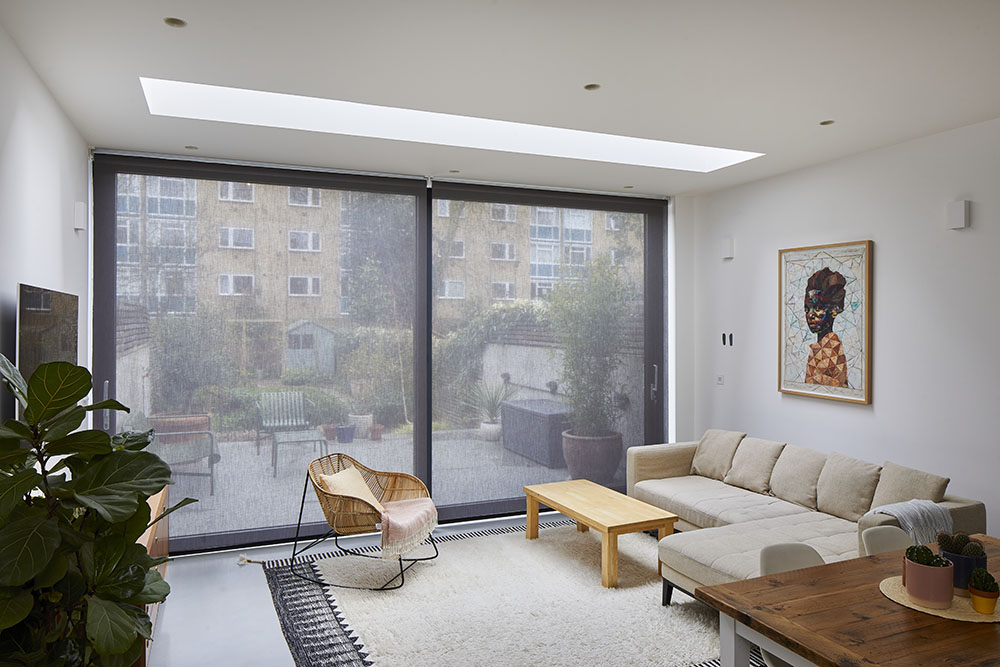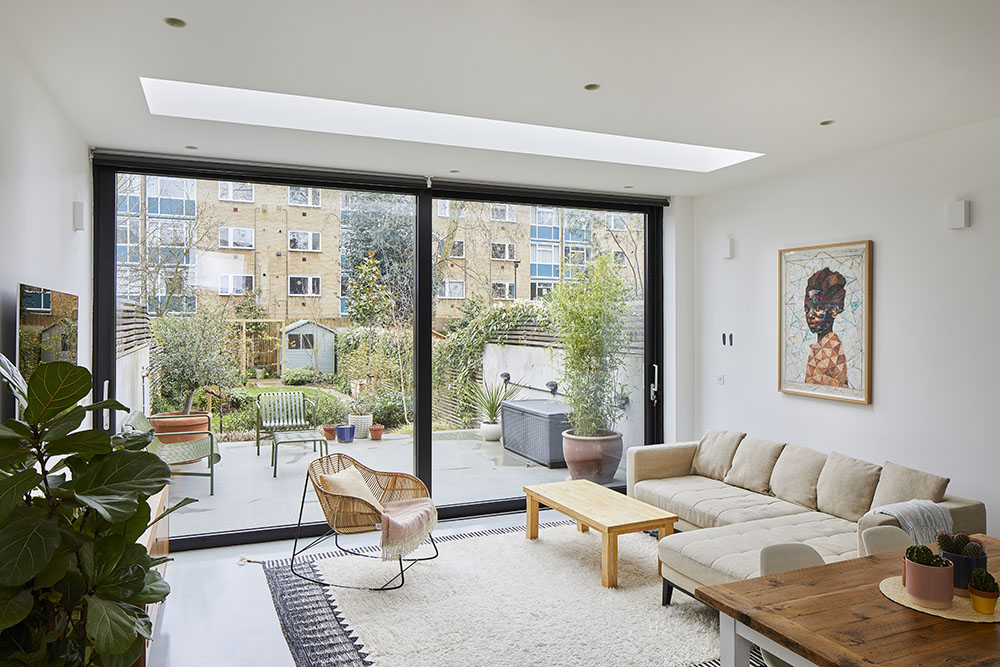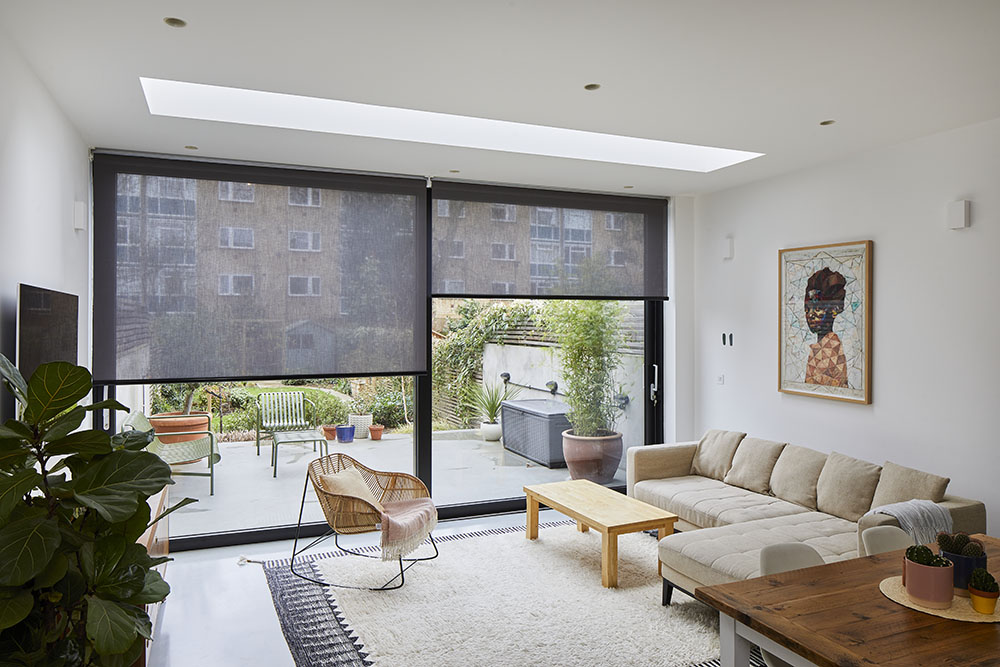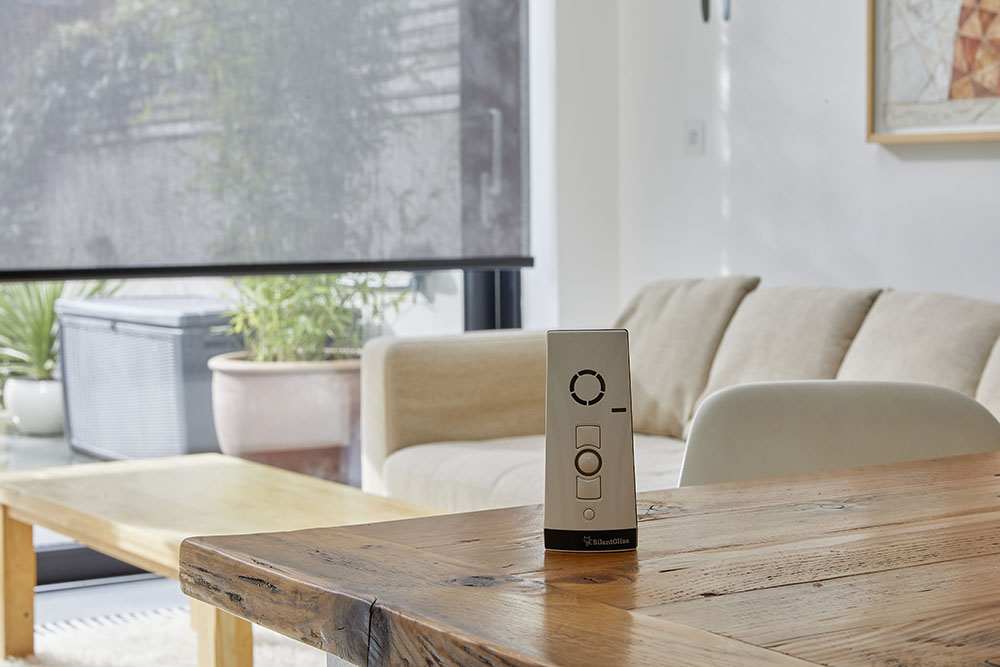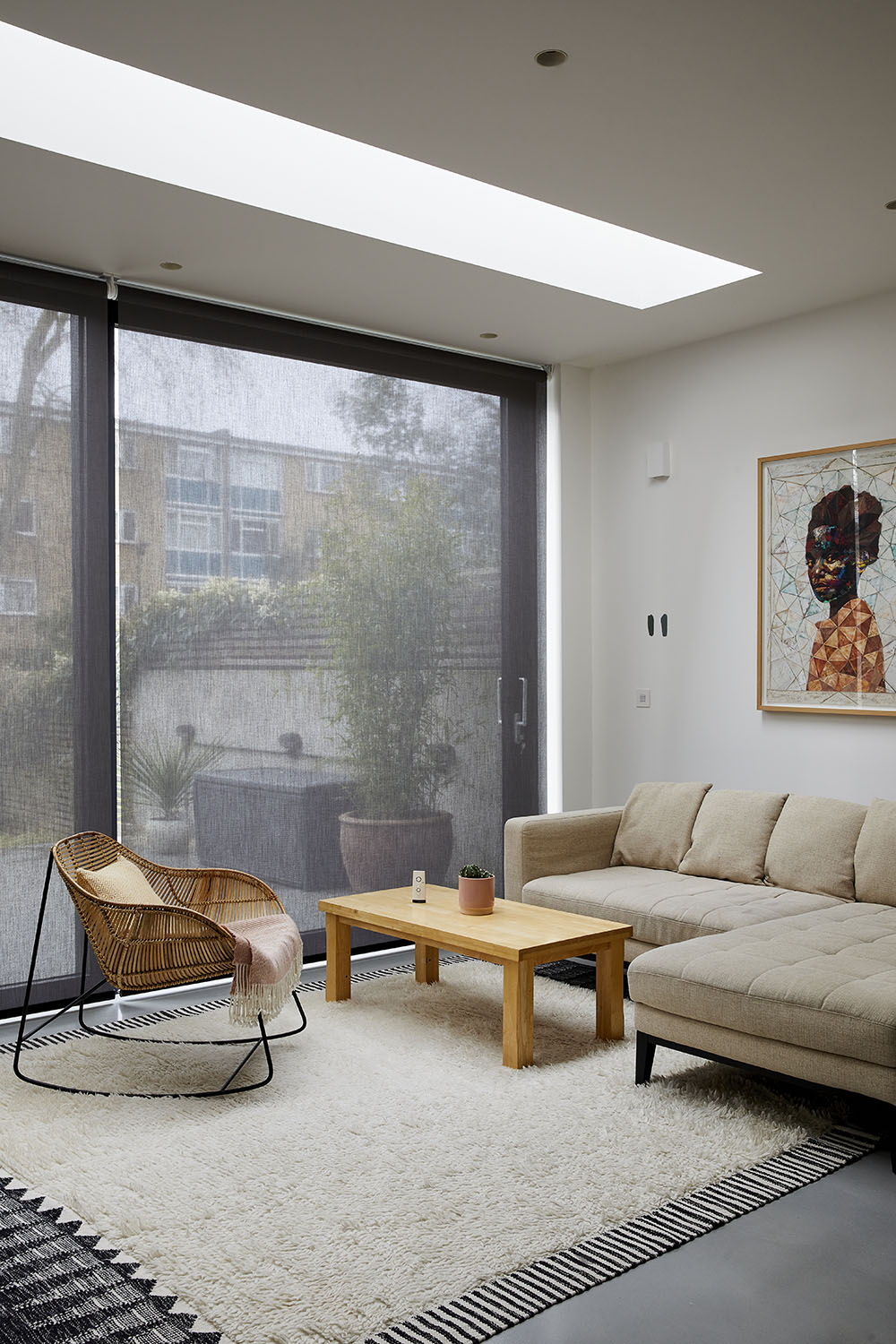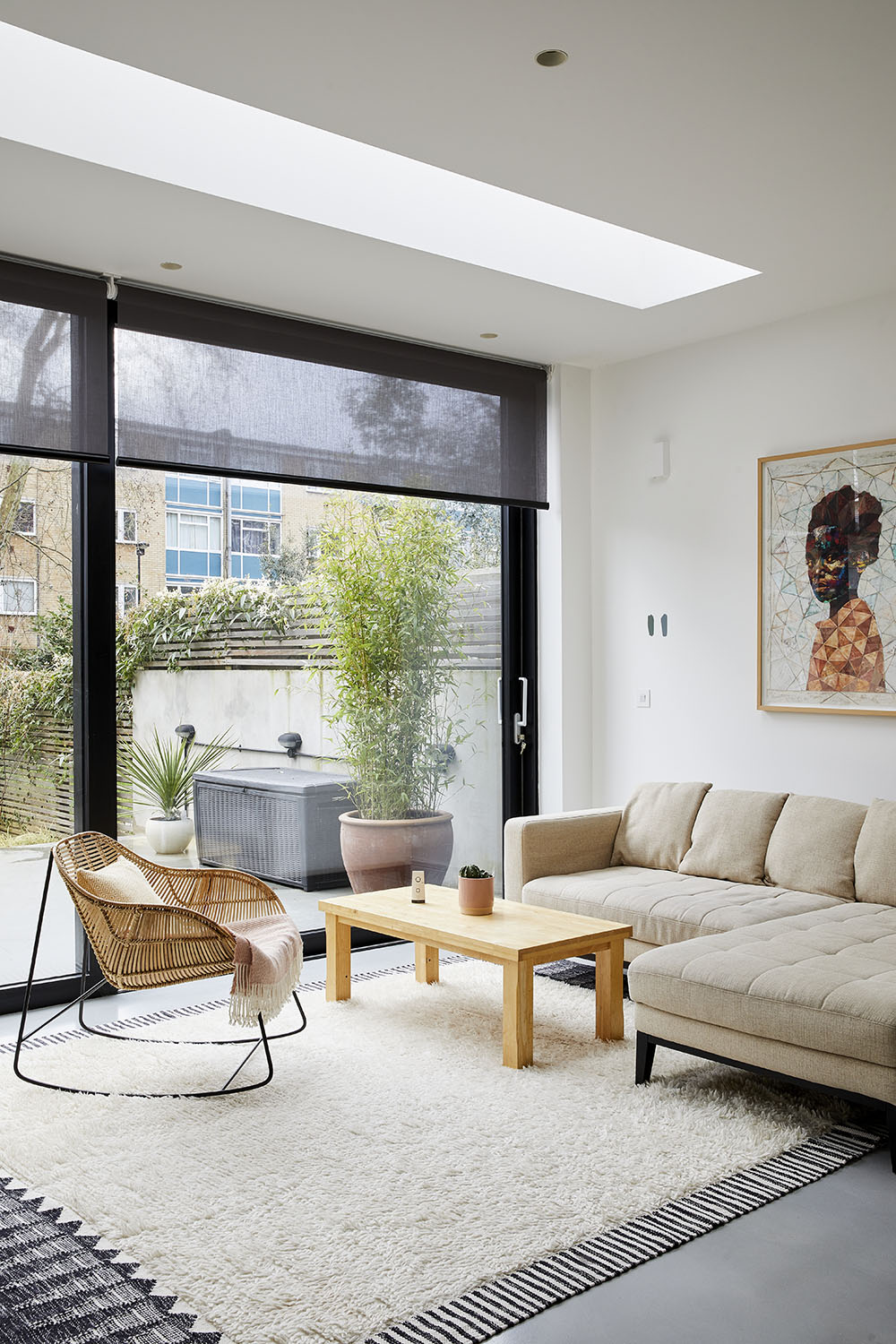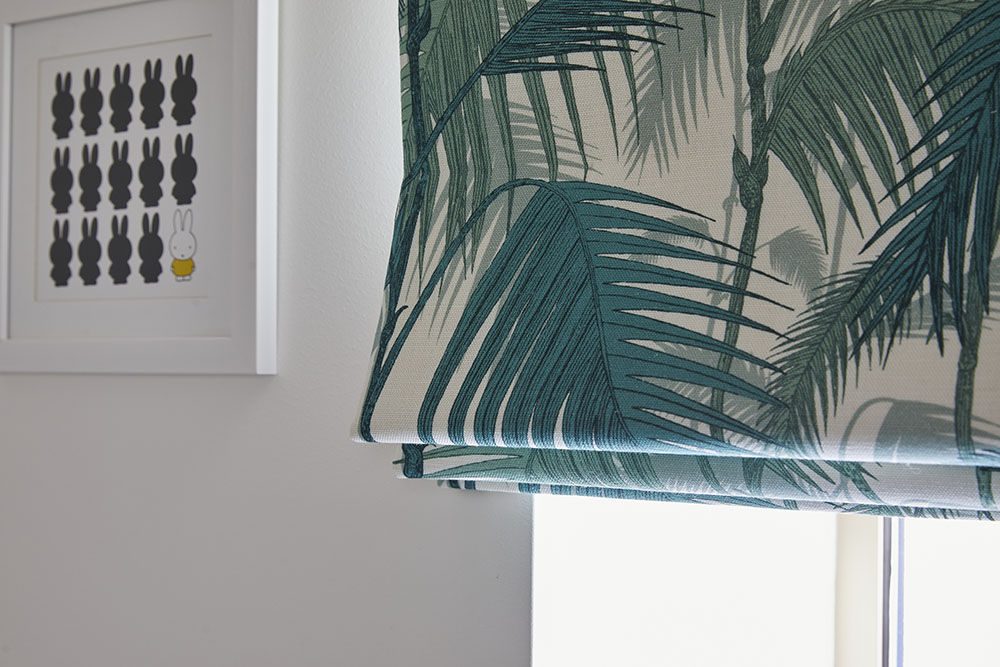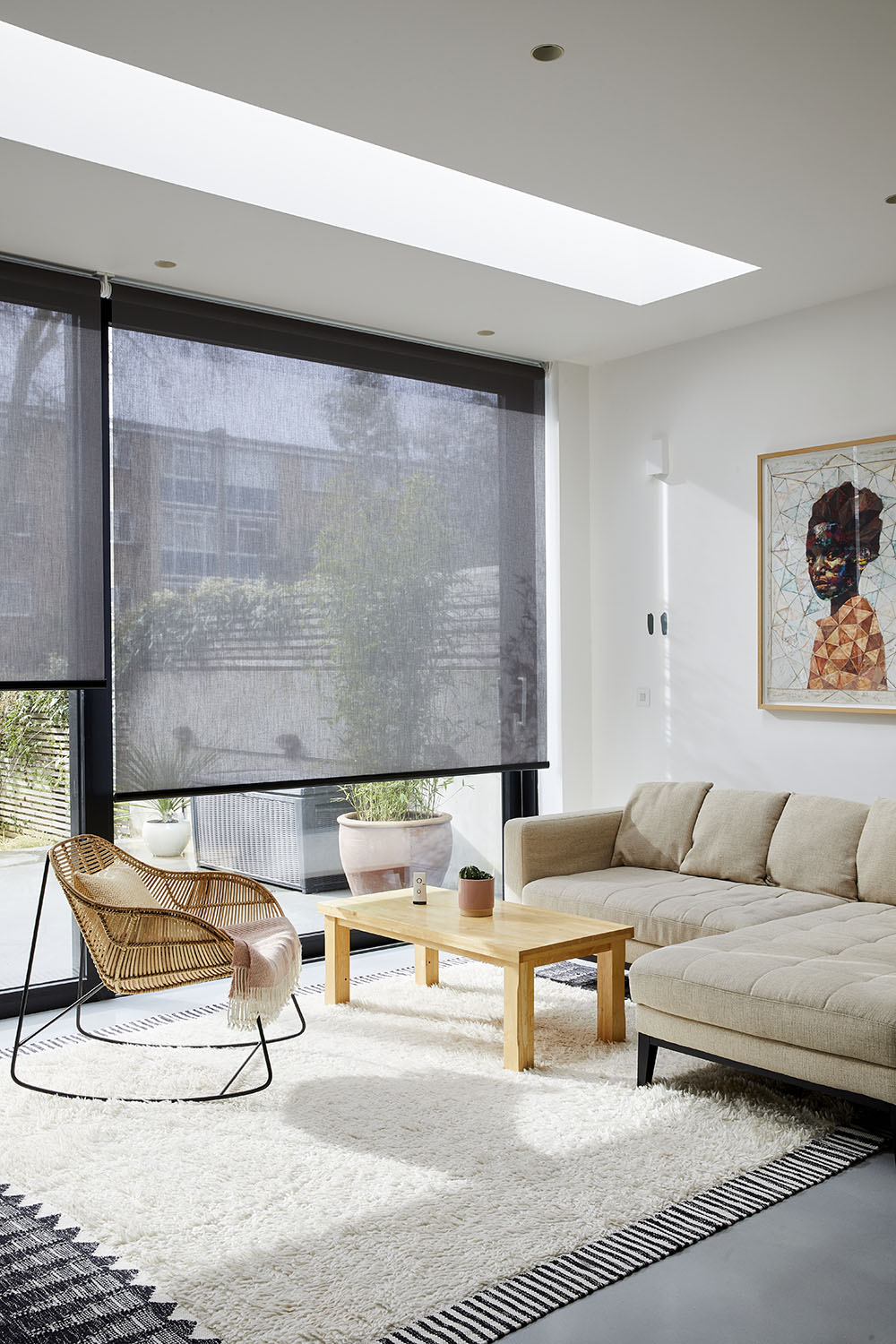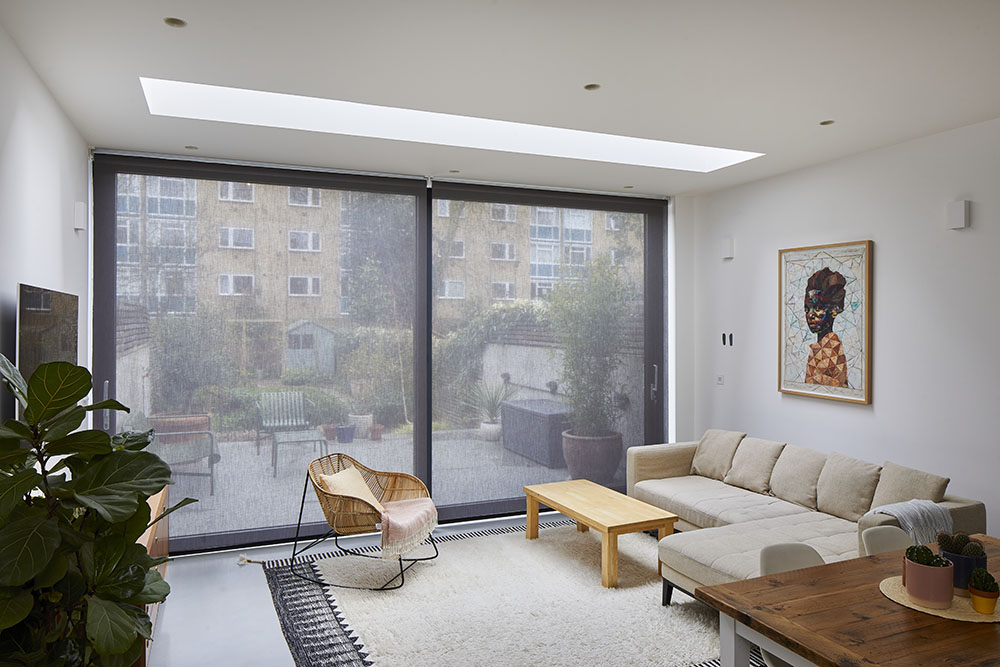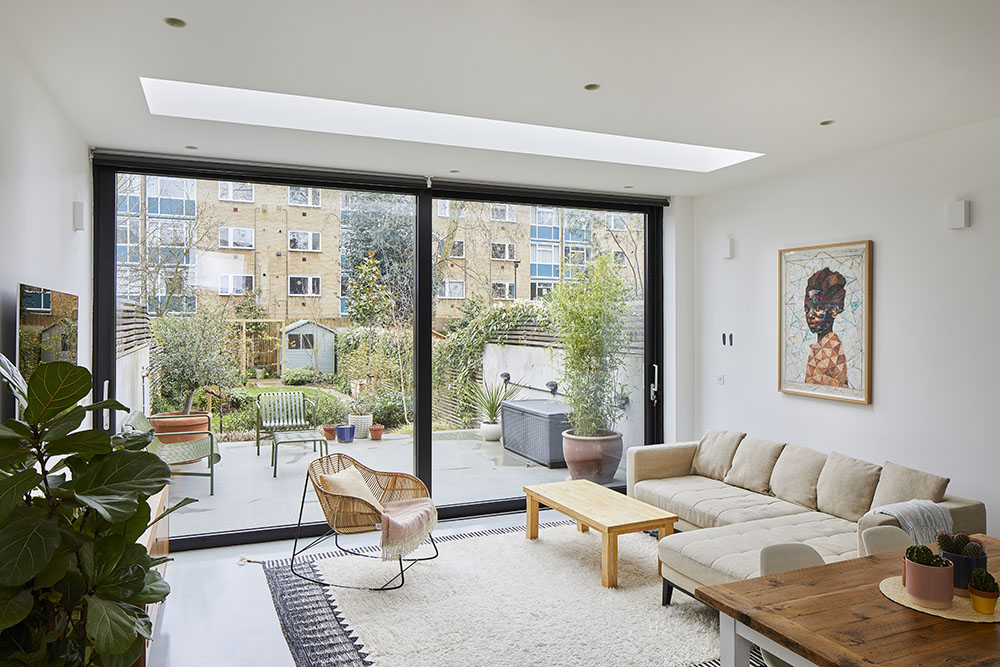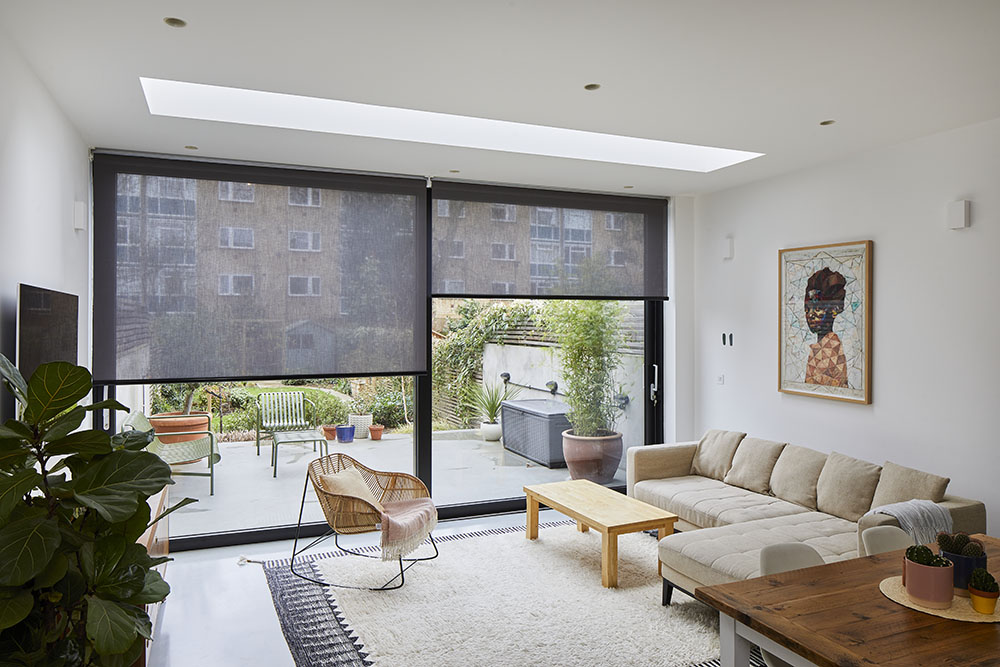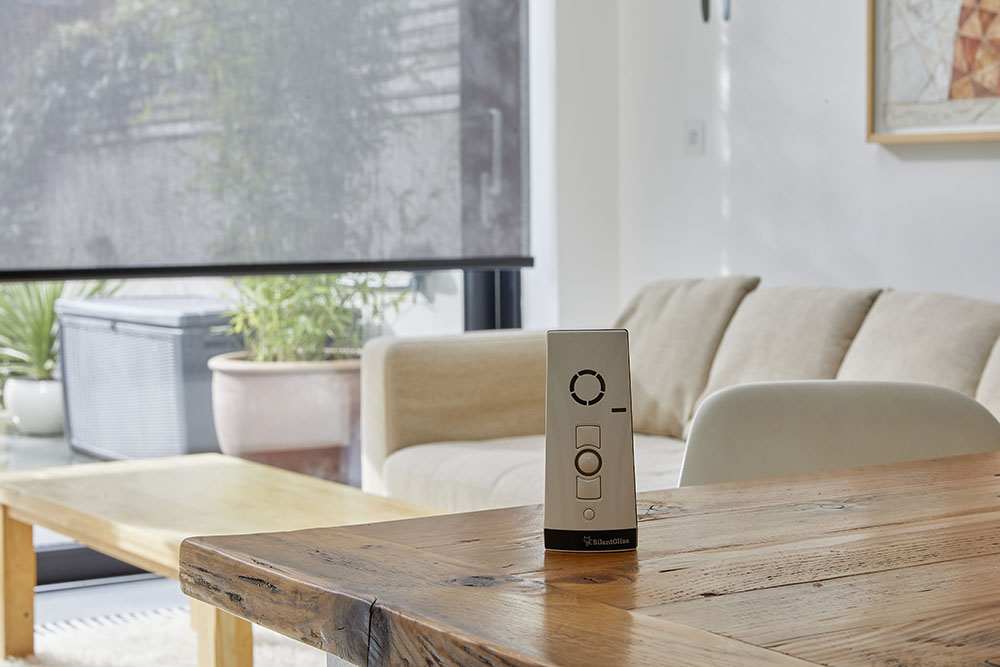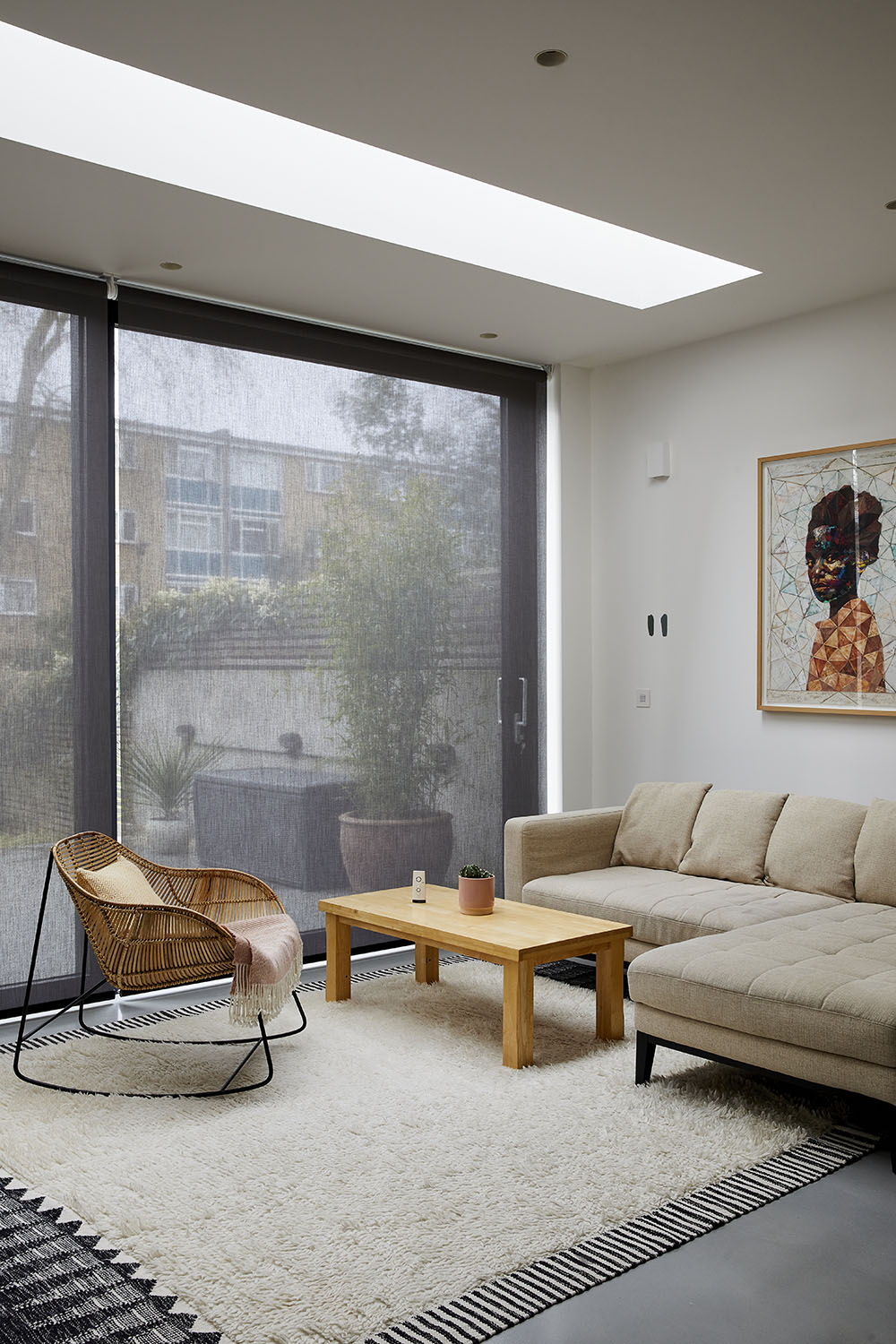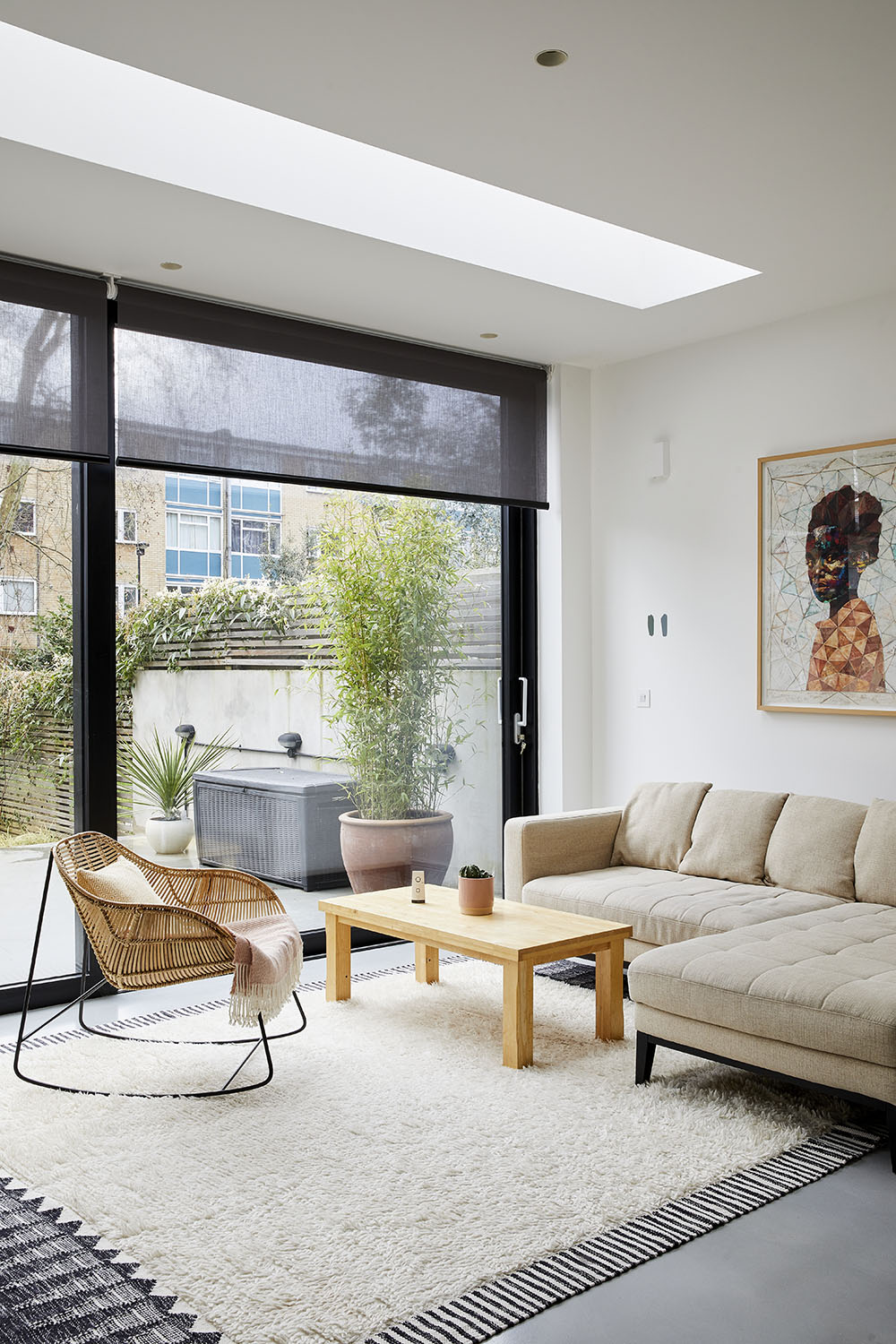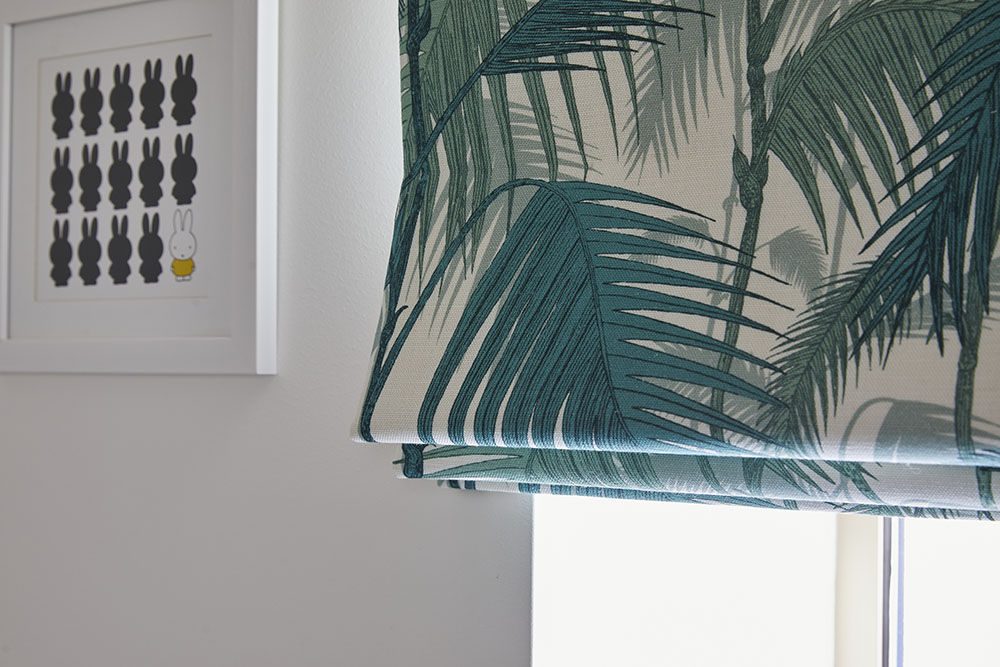 Project Type
Stoke Newington │ London
Products Installed
Silent Gliss SG 4970 Electric Roller Blinds operated via Remote Control, Hand operated Silent Gliss curtain track systems SG 1280, Handmade Interlined Lined Cartridge Curtains, Luxaflex Top Down Bottom Up Duette Blinds with SmartCord Operation & Handmade Interlined Roman Blind.
Fabrics
Romo – Sulis │ Luxaflex - Transparent Duette │ Silent Gliss - Colorama 1 Alu │ Cole & Son - Palm Jungle
Project Description
This newly renovated Victorian house with a modern back extension overlooking a beautiful garden was treated to provide privacy, shading, and comfort. Treating these large sliding doors into the garden was no easy task, many factors were considered such as shading, privacy, glare reduction, heat reduction, comfort, and reliability. To achieve this, we used Silent Gliss roller blinds which complimented the modern features of the living room. Motors were upgraded to Silent Gliss series40 which includes integrated receivers offering control via remote control.
The main bedroom was to be more traditional with a modern twist, handmade interlined curtains provide the soft and elegant feel of a Victorian house while the duette blinds with top-down functionality offer privacy, light control with a modern twist. In the Kids' room, the idea was to create some excitement, selecting a fabric that offered this and applying this onto a roman blind was the solution required to achieve our client's goals.